My firearms instructor at the FBI Academy told me that the best shooters develop a strong mind by not allowing themselves to be distracted by other thoughts. All I needed to do was relax, breathe, and focus.
He was right. Ironically, shooting at a target can be a Zen moment. If your mind is cluttered with thoughts and anxiety, you won't hit your mark. Good shooters let all of that go and become very mindful.
Shooting a gun shares many of the same characteristics as meditation. Both require the person to control their noisy inner world with a strength of mind that produces mental toughness.
A strong mind uses meditation to control the tyranny of everyday thinking—compulsive, brain-driven, and unproductive behavior that is based on years of bad habits.
Blaise Pascal, the French philosopher and mystic, said centuries ago, "All human evil comes from this: our inability to sit still in a chair for half an hour." 
If you think this is an exaggeration, a recent study at the University of Virginia said that 67% of men and 15% of women would sooner endure an unpleasant electric shock rather than be alone in silence for even 15 minutes!
Many of us tend to dwell on negative things when we're alone. Left in silence, we become anxious as our mind begins an internal dialogue that leaves us sleepless and exhausted.
Mental toughness is harnessing the power of silence to control our emotions, thoughts, and behavior in ways that will set us up for success.
The silence produced by meditation is a form of intelligence, a type of knowing that goes beyond our emotions, thoughts, and behavior. Meditation is one of the most empowering tools we can use to impact all areas of our life.
Meditation allows us to directly participate in our lives instead of living life as an afterthought.
Here is how a strong mind uses meditation to improve its performance:
1.

A Strong Mind Uses Meditation To Change Its Brain
Scientists have learned that activities like meditation can change our brain in several ways. It:
Adds synaptic connections that thicken the brain tissues over time in the regions handling control of attention and sensory awareness.

Increases serotonin, the neurotransmitter that helps regulate mood and sleep.

Triggers the body to secrete hormones that decrease blood pressure and heart rate.

Activates the left side of your

frontal lobes which produce more positive emotions

.
2.

A Strong Mind Uses Meditation To Calm It Down
Meditation enables us to move from higher frequency brain waves—which is hyperactivity in the brain—to lower frequency.
The slower the rhythms in the brain, the more time you have between thoughts. With more time, you also have more opportunity to skillfully choose which thoughts you should invest in.
Note: For those who have not tried meditation, check out this excellent app from Headspace.
3.

A Strong Mind Uses Meditation To Lessen Anxiety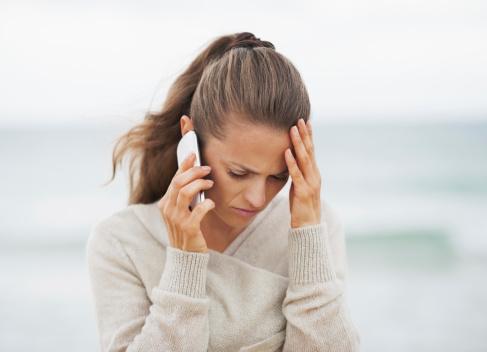 Researchers explain that there are many "centers" in the brain, but the one that impacts the way you see yourself, and others, is called the Self-Referencing Center.
Many people also call this the "Me Center" because it processes information related to us—our daydreams, thinking of the future, self-reflection, and our experiences.
When you become anxious, it triggers a strong reaction in your Me Center which leaves you feeling threatened and scared.
Meditation weakens this neural connection. Your ability to ignore anxiety is enhanced as these connections are broken. As a result, you are able to readily recognize sensations like anxiety or fear for what they are; in doing so, you can respond to them more rationally.
4.

A Strong mind Uses Meditation To Be More Productive
While many may say that meditating for performance is not the point, researchers at the University of California, Santa Barbara, have discovered that meditation not only reduces stress, it also calms us down so we can be our best.
Meditation does the following:
Separates the noise from the static.

Helps you focus on what is important to you.

Increases memory so it's easier to recall information.

Creates better conversations with others.

Strengthens resolve to make intentional decisions so you achieve what you want.

Trains your mind to not get swept up by distractions.
Meditation is the extra edge most of us need for peak performance in our competitive environments. It helps us to control our mind's natural inclination to wander, which often gets in the way of our success. A strong mind is distracted less often and has an easier time remembering what is important to remember.
You should sit in meditation for twenty minutes a day, unless you are too busy. Then you should sit for an hour—Zen Proverb
How can you make meditation a part of your life?
© 2016 LaRaeQuy. All rights reserved.
You can follow me on Twitter
Get my FREE 45-Question Mental Toughness Assessment
Author of "Mental Toughness for Women Leaders: 52 Tips To Recognize and Utilize Your Greatest Strengths" and "Secrets of a Strong Mind."