When I was 8, my grandfather bought me a quarter horse from the Denver stockyards. A cutting horse, he could pivot on his back legs so fast that I scrambled to stay in the saddle.

Because the horse was trained to cut cattle from a herd, my dad would regularly send me out to bring in a single cow he wanted to either sell or put in a different pasture. On our Wyoming ranch one pasture was often several thousand acres of rough country.
I found the cow I was to bring in but she did not cooperate. When she tried to turn back to the herd, my horse blocked her. She took off running and we followed. Suddenly, the cow turned right. My horse turned right. I, however, kept moving forward and landed in a barbed wire fence.
Several things went through my mind—Dad would be pissed the cow got away; I'd have to walk several miles back to the ranch house; and how would I find my horse in that big pasture?
Not knowing what would happen, exactly, I held tight to the reins. The barbed wire fence tugged at my clothes in one direction, and my horse dragged me in another. I was in great danger of being trampled under horse hooves so I reached out and grabbed a bush and clung tight. My horse was pulled up abruptly because while I didn't have the strength to stop him, the bush was big enough to do the job. I got back on my horse, found the cow again, and took her to the corral.
Further obstacles presented themselves while in the FBI Academy as I trained to become an FBI agent, but among the many lessons I learned along the way is this: it's important that we understand the obstacles that we face and not run from them.
I could have let go of the reins and suffered the consequences, but I choose to work through the obstacles facing me the best way I could. Some obstacles cannot be avoided, not if we want to come out on top.
Stoicism teaches that, before we try to control events, we have to control ourselves first. Leaders like Marcus Aurelius have found a stoic attitude prepares them for failure and guards them against the arrogance of success.
As a leader, entrepreneur, or business owner it is important to find ways to become stronger in the face of adversity, turn obstacles around, and spin problems into opportunities.
Here are 3 reasons why stoics make great leaders:
1. Accept What Is Out Of Your Control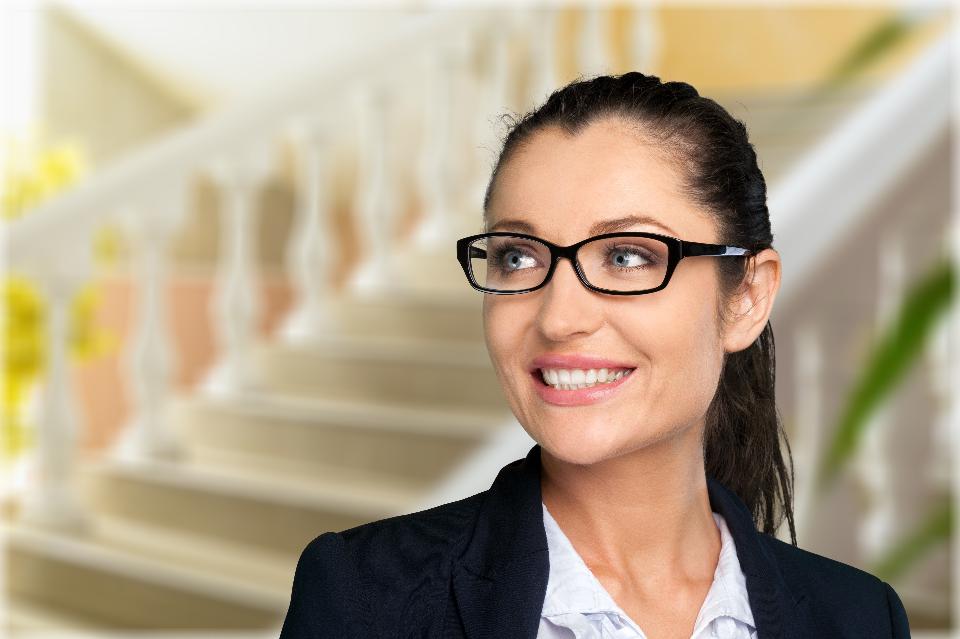 Leaders who are stoics recognize that only their thoughts and attitudes are within their realm of control; everything is ultimately uncontrollable.
Face it—there is a lot of stuff over which you have no control. You cannot control nature, other people, or even your own body at times. You can whine, complain, and pout but in the end you need to make peace with your situation. Only at this point can you start looking for ways to influence the people and things around you and try to change the outcome.
If you cannot identify and accept what is out of your control, you will collapse into a pit of negative emotions like frustration, sadness, and anger. Tantrums may have worked as a kid but they won't take you very far up the corporate ladder.
The only thing you can totally control is your own thoughts. No one can take them away from you so make the most of them. If someone holds a gun to your head and demands that you run 6 miles, you feel stressed. If you run 6 miles to graduate from the FBI Academy and have colleagues cheering you on, you feel happy. You cannot blame events or situations for your emotions. The same 6 miles were run; what is different is your attitude about them.
"Today I escaped anxiety. Or no, I discarded it, because it was within me, in my own perceptions, not outside."—Marcus Aurelius
Resilient people are stoics who are mentally tough. They are not disturbed by events because they know how to control their emotions, thoughts, and behavior in ways that will set them up for success.
TIP: Look for ways to understand the importance of your own efforts, regardless of the outcome. Just as importantly, don't be afraid to pinpoint where you could have done better in controlling your emotions, thoughts, and behavior.
2. Search For The Worst That Can Happen
"Begin each day by telling yourself: Today I shall be meeting with interference, ingratitude, insolence, disloyalty, ill-will, and selfishness."—Marcus Aurelius
Marcus was a stoic who did not want to be surprised and caught off guard at what might happen during his day. He knew how it feels to fall flat on his feet when confronted with the unknown or unexpected.
Positive thinking is a cornerstone of mental toughness. However, reminding yourself of what could go wrong is not pessimism. It's being smart. You will encounter rude bosses, conniving colleagues, and pain-in-the-ass customers. Why not prepare for them?
FBI agents do not prepare for arrests by assuming everything will turn out OK. They prepare for arrests by anticipating all that could go wrong.
Leaders who are stoics are less likely to get frustrated and blow a deal or lose control during a tense negotiation. They imagine every conceivable setback and obstacle and find ways to cope and overcome the adversity before it becomes a reality.
Cognitive Behavioral Therapy suggests spending time thinking about the potential downside of a conversation or event in advance can help you avoid an "oh shit" moment.
TIP: Take the time to think through the worst that could happen and allow yourself to feel the negative stuff. When you do, you'll be able to manage the unproductive drama that these emotions can produce.
3. Stumbles Are Welcome
Stoics do not gaze at their navel to become better leaders. They don't waste time trying to find themselves to become more authentic leaders. Instead, they turn their focus and energy to look for ways they can turn obstacles into opportunities. Often this means they voluntarily choose the hard path, the road less traveled.
What normal person volunteers to experience pain or discomfort? It's not a self-inflicted penitence; instead, it's another way the stoics develop character—they go out of their way to experience failure.
When successful executives are asked to list the top five moments their career took a leap forward, failure is always on that list. It might be the loss of a job or a lost client. It is always a time when failure requires them to step up to the plate.
TIP: If you want to increase your performance, set high goals where you have a 50-70% chance of success. According to Psychologist and Harvard researcher David McClelland, that's the sweet spot for high achievers. When you fail half the time, it motivates you to figure out what you should do differently and try again. That's called practice.
4. Develop A Petri Dish
The mindset of a stoic leader is not perverse. There is a method to their madness! After all, we will all fail at something sooner or later, so why not practice failing well? There are several reasons to keep a petri dish on hand full of experiences that can lead to discomfort or failure.
First, failure helps you build up the strength to cope with whatever the future holds for you. Success and comfort does not prepare for the shitstorm that will come at some point in your life. Whether it's your career, your health, old age, or something unseen, know that you will be able to endure the discomfort.
Second, when you experience stumbles and failures along the way, they will help you mitigate the fear that always comes along with the unexpected. Expose yourself to discomfort and failure so you know how you will respond when a setback rears its ugly head.
Third, regularly embrace the discomfort of the road less traveled because it will create an appreciation for what you do have.
TIP: Do not make failure a stranger. Embrace the stumbles along the way and become smarter because of them. Recovering from failure is a mindset.
"Life is hard. Pain Is Inevitable. Growth is optional."—LaRae Quy
© 2017 LaRae Quy. All rights reserved.
You can follow me on Twitter, Facebook, AND LinkedIn
Get my FREE 45-Question Mental Toughness Assessment
Sign Up for my How To Build Confidence on-line training course
Author of "Mental Toughness for Women Leaders: 52 Tips To Recognize and Utilize Your Greatest Strengths" and "Secrets of a Strong Mind."