One of the first things I learned as a new FBI agent was that risk would always be part of my job. Not every day, and not in every investigation, but there would always be some element of risk if I wanted to move toward success. 
This applies to all areas of life because the risk of complacency may be more painful than the risk of taking a chance on something new, challenging, and full of promise. Taking smart risks requires courage that can't be borrowed or imitated; it comes from the core of who we are in the present moment, and perhaps more importantly, who we want to be in the future. 
The absence of fear, when confronted with the unknown, is not courage; it's more like stupidity or impaired judgment. Fear is a healthy reaction to situations where we don't know how things will shake out in the end. 
Taking a risk means exposing ourselves to the possibility of loss in the hope we will gain a reward. The rewards vary widely from person to person. Back in the day it might have meant surviving predators in the wild; today, it might mean surviving predators in the office. 
We risk looking stupid or incompetent if we take on a project that fails or volunteer for assignments that stretch our current capabilities. But the other option is even worse—staying in a comfort zone where we're too afraid to act with boldness or confidence. 
The only difference between a rut and a coffin is the dimensions.
This is how smart risk-takers succeed:
1. Shift Mindsets
I was asked to be the spokesperson for the FBI in Northern California after two decades of working counterintelligence and espionage cases. I knew what I was doing when opening a new investigation to uncover a foreign spy in the U.S. But working with the media? It meant I would have to leave the comfort of my current position and move into an area in which I had little or no understanding. 
Yeah, it was a risk. The idea of change was scary because the outcome was unknown. I'd gotten very fond of being a successful case agent; I'd also become a bit bored because I knew I was capable of doing more with my life and career. I needed a challenge.
Change the mindset, change the behavior, change the outcome. This is the essence of mental toughness—a shift from a mindset that limits your possibilities in life to one that liberates your potential. 
Are you mentally tough? Take this evidence-based Mental Toughness Assessment
How To Make It Work For You: Rather than focus on the potential negative outcomes, think about why you're considering a change in your current situation. If you're looking for a better job, take the time to ask yourself:
What is missing from my current job?
What would be the perfect position for me?
Would that mean moving to another city or town?
Where do I see myself in 5 years? 10 years? Will my current job get me there?
Would a job change create a better life for me? Why?
How could I improve my current situation?
Ask the same questions of yourself if you're in a relationship that is no longer fulfilling for you.
2. Take Incremental Risks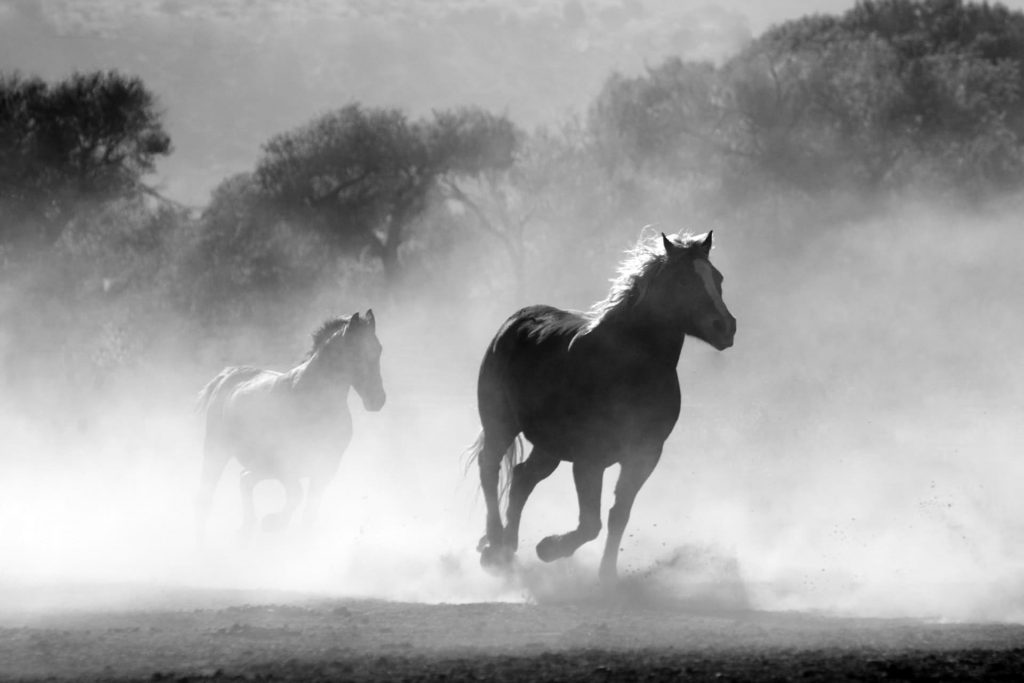 Few of us would make full-scale changes in our life without doing a little homework. Before I accepted the spokesperson position, I talked with former agents who had also been a spokesperson to get an idea of what I could expect. I watched old clips of TV interviews they'd done and read their quotes in newspapers and online media.
I'm a person who comes up with a pithy response about 10 minutes after the question is asked. The agent I was replacing was quick-witted and funny as hell. I could never "be" that person on live TV.
I accepted the position but didn't put too much on the line until I learned the ropes. My biggest risk was botching a live TV interview because there are no retakes or edits. I took small steps that would get me further down that path.
When taking a smart risk, it's important to start with what you know. When you do mess up, stay humble. Fail smarter and build learning into everything.
When we take incremental risks, the steps are more manageable. That allows us more control while we try new behaviors. For example, I did not do live TV interviews until I had done several taped interviews, ones that allowed me to re-state a position because the interviews could be edited. Defense lawyers scrutinize FBI official statements about ongoing investigations for mistakes or slip-ups that could influence a jury selection. And then there was always the threat of getting fired for leaking information that was still sealed by the U.S. Attorney's office.
How To Make It Work For You: Take incremental risks as you consider your new project or endeavor. If you're thinking about a new position within your company:
Talk to people who can offer honest, solid advice.

 

Ask questions, understand the issues, test your thoughts against those who have taken risks themselves.

 

Prepare yourself by seeking out the worst that could really happen if you moved forward. If you're thinking of starting your own business, make sure you've made yourself familiar with all that is required before you give up your day job.
3. Let Go and Move Forward
Another reason that I hesitated in accepting the spokesperson position is that I'd already invested so much time and energy in learning the ropes as a counterintelligence agent that I didn't want to leave that body of experience behind me. 
My mind was fighting itself; I no longer felt satisfaction in my current work but could I leave the past behind me? Was I willing to walk away? 
My FBI training always reminded me that there will always be something bigger, stronger, and uglier than me. I was trained to be strategic in my choices, all the while realizing that there would be many times when I would not have complete control of the outcome. It helped me understand that only by moving closer to the challenge, would the footholds and handgrips in this new career opportunity make themselves known to me.
How To Make It Work For You: Even when you don't achieve your goal, you can still always learn from the experience:
Take a piece of paper and draw a line down the middle to make two columns. At the top, write down a failure from several months ago. On one side, write everything positive that you learned from that failure. On the other side, write down the negative effects of the failure. Now compare the two. Which list is longer? How could you make the positive learning column of the paper even longer?
© 2021 LaRae Quy. All rights reserved.
You can follow me on Twitter, Facebook, Instagram, AND LinkedIn
Are you mentally tough? Take this evidence-based, FREE Mental Toughness Assessment
Check out my new online training program at www.SecretsOfAStrongMind.com
Get my new book, "Secrets of a Strong Mind (second edition): How To Build Inner Strength To Overcome Life's Obstacles"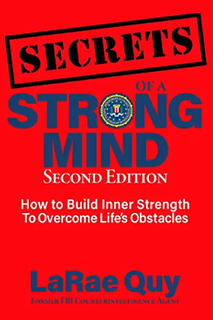 Author of "Mental Toughness for Women Leaders: 52 Tips To Recognize and Utilize Your Greatest Strengths"