What started as a brutal few months has spilled over into a couple of hard years. We kept our nose to the grindstone because we thought grit and determination would keep us on track. We haven't experienced this much lack of control since our diaper days. We now know how it feels to be at the whim of a government that closes down the economy in the name of public safety, and at the same time, closes down our way of life. 
We languished in the hope that our life would return to normal; we continued to push through our modern Dark Age to be among the first to see the light at the end of the tunnel. We've all felt our way through periods of darkness before, and we know that a sudden burst of light requires us to blink as we focus on what is before us. In the same way, our eyes, mind, and heart need time to adjust to our new reality as we emerge from the black hole of covid, economic upheaval, and changes in the marketplace.
The time in Europe's history known as the Dark Ages lasted over a thousand years because people thought there was nothing more to learn. There was nothing new to invent so there was no more different thinking. The Dark Ages gave birth to the Renaissance, the re-birth of thinking, and the generation of new ideas.
The modern corporate office was created after World War II. It might as well have been a thousand years ago because it was built around a military model—strict hierarchies, created by men for men, and a reflection of lifestyles that are very different from today.
Our modern Dark Age has shown many of us that the old model of office is broken. Some new thinking is required. 
These past hard years have given us both the time and the incentive to rethink what we want in life, and how our job can fit into the way we want to live our life. It's the re-birth of values and a radical shift in priorities. 
In addition, these past hard years have shown us the joy of spending quality time with family and friends rather than sitting in traffic. They've shown us that we can still connect with colleagues, but do we need to do that every day? And does it need to be in person every day?
Whether we call it The Great Resignation or the Great Exodus, people are quitting their jobs. The pandemic has uncovered the deep unhappiness that many Americans have with the workplace.
This goes way beyond Black people feeling malaise because they've experienced the brunt of capitalism gone amuck. This is hitting every level of our society as millions of white-collar professionals and office workers are throwing up their hands, and paychecks, for something different.
Let's take a closer look at why now is the time for a career change:
1. Never Take Rest For Granted
The United States is the only developed country in the world without a single legally required paid vacation or holiday. By law, every country in the European Union has at least four work weeks of paid vacation.
And get this: experts don't believe that the overall effect of extra time-off on the economy is negative. 
No wonder American workers are experiencing stress and burnout. Adam Grant, a professor at Wharton, tweeted, "In unhealthy cultures, people see rest as taking your foot off the gas pedal. You don't stop until you've pushed yourself to the brink of exhaustion."
There are times when we need to push ourselves to get the job done. But, this shouldn't be our default mode of operation. Often, work becomes the most important thing in our lives and we exclude people and/or activities that limit the amount of time we can spend at work. 
How To Make It Work For You: Until your company decides to give you four weeks of vacation a year, it's up to you to manage your time in a way that is effective for you. Rather than narrowing your focus solely on your career, integrate all areas of your life—work, personal, family, spiritual, and physical activity. Only you understand how to divide your time and attention into areas of importance to you, but do not let yourself be that person who pushes yourself to the point where you collapse.
2. Create Boundaries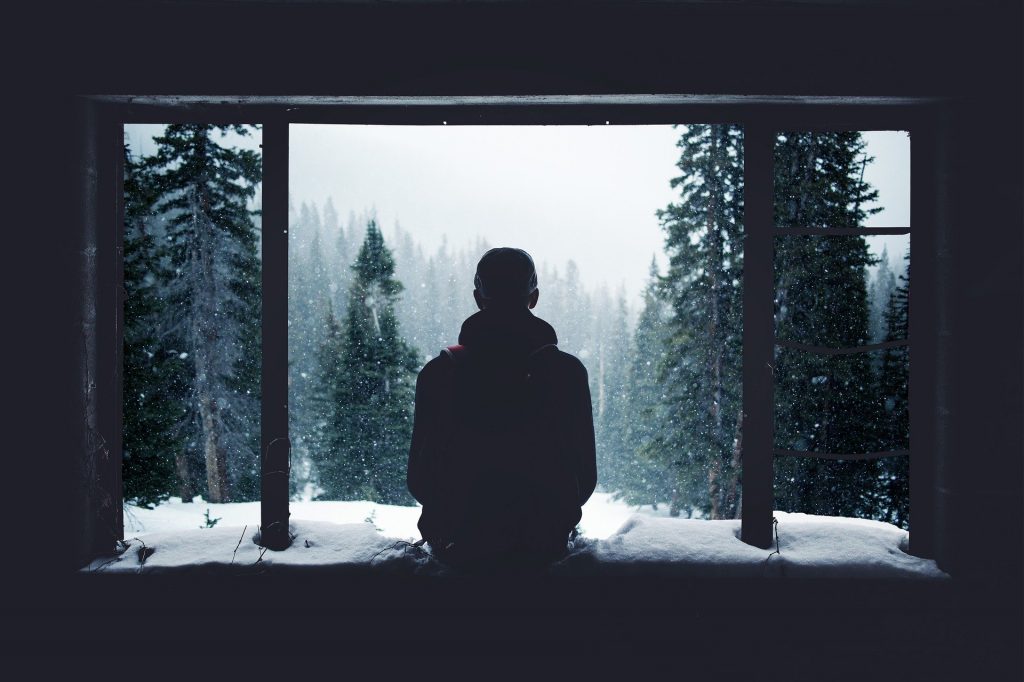 One of the most impactful statements this past year came from Simone Biles who said, "I am worth more than gold." What a powerful thing to say, and made by a young woman who had pushed herself to the limits of her ability at the 2021 Olympic Games in Tokyo. She pulled out of the competition when she realized that her first responsibility was to herself—emotionally, psychologically, and physically. 
This same sentiment is echoed by singer Olivia Rodrigo in her lyrics, "I'm so tired that I might quit my job, start a new life, and they'd be so disappointed, 'cause who am I if not exploited?"
Younger Americans have seen the gaunt and frantic look on the faces of Boomers and Millennials as they chase after bigger houses, newer cars, and fatter paychecks. And they don't like what they see. 
Others are catching on, too. People are quitting their jobs, not because they're lazy or unmotivated, but because the pandemic has allowed them to look at their life with a fresh set of eyes. Many are choosing to turn their back on the 9-5 grind.
How To Make It Work For You: 
Ask yourself a few questions:
Do you want to go back to work full-time?

 

Is not going back to work full-time an option?
Can you work remotely?
Are you assuming that your company won't let you work remotely for a few days a week?
3. Find Work With Purpose
What is far more significant than people's unhappiness with their jobs is the answer to this question: what will fulfill them? What are they moving toward?
A recent Pew survey found that 66% of unemployed people have seriously considered not only changing jobs but changing occupations. The survey also found that this phenomenon crosses every income level—from privileged high earners to essential workers. 
One-third of those surveyed have already taken courses on new careers or started job retraining. In comparison, a similar Pew survey in 2016 found that 80% of people reported being very satisfied with their jobs.
A confluence of world events has intertwined business and culture in ways that represent unique opportunities. Today's workforce expects leadership to take a stand on issues like racism, climate change, and misinformation. Workers want to believe in the mission and behavior of the company. They expect the company's values to be aligned with their own and are not afraid to change jobs, or careers, to make it happen.
Not everyone has the freedom to pick up and move on. House payments, school tuition, and retirement benefits will keep many folks tethered to their current circumstances. Their challenge will be different—to find meaning in their job and not necessarily in the mission of the company or organization. 
Once we identify what fills us with purpose, we will have the grit and determination to keep moving forward. It takes a strong mind to persevere in hard times, but if we find value and meaning in what we do, we'll find a way to move forward.
Are you mentally tough? Take this evidence-based FREE Mental Toughness Assessment.
How To Make It Work For You: Now is the time to re-evaluate what you want your legacy to be. Does your current position contribute to the things in life that are important to you? If it doesn't, look for other ways to engage in meaningful activities: spiritual pursuits, hobbies, and community service are all excellent ways to align yourself with your values. 
© 2021 LaRae Quy. All rights reserved.
You can follow me on Twitter, Facebook, Instagram, AND LinkedIn
Are you mentally tough? Take this evidence-based and FREE Mental Toughness Assessment
Check out my new online training program at www.SecretsOfAStrongMind.com
Get my new book, "Secrets of a Strong Mind (second edition): How To Build Inner Strength To Overcome Life's Obstacles"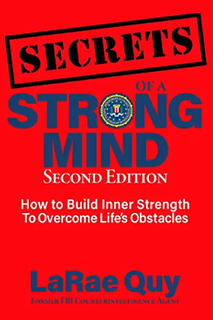 Author of "Mental Toughness for Women Leaders: 52 Tips To Recognize and Utilize Your Greatest Strengths"